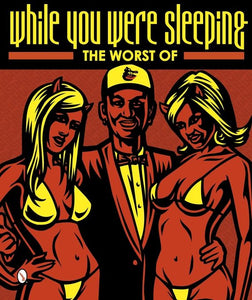 The Worst of While You Were Sleeping
While You Were Sleeping was a graffiti and pop culture magazine started by graffiti supply business owner Roger Gastman when he was 19.
Here are some of the greatest stories the magazine ever published - and many that are not so good. From stories on admirable serial killers and interviews with child stars to photos of graffiti and people's naked sisters, this book takes you into the dirty minds of Gastman and his team of juvenile delinquents. You've been warned.   

9"x11", 496 pages, hardcover