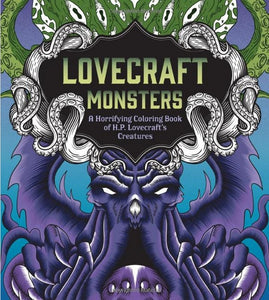 Lovecraft Monsters Coloring Book
This coloring book will delight horror fans and those fascinated by Lovecraft's eerie and chilling stories. Lovecraft is best known for writing "The Call of Cthulhu" and creating the Cthulhu mythos. Although virtually unknown in his lifetime, Lovecraft is now one of the most well-known horror fiction writers.

Inside, you'll find over 120 pages to color. Each template features detailed illustrations of monsters from Lovecraft's chilling stories and other scary creatures.