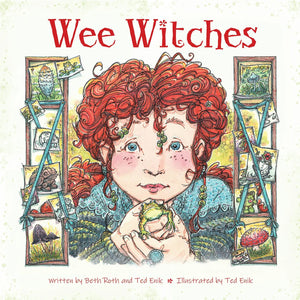 Wee Witches
This ABC primer is a playful and richly symbolic introduction to the world of Wicca and the magic of Nature.
Illustrated poems bring to light the Pagan Path, with each letter featuring a Wee Witch learning about the wheel of the year, tools of the Craft, rites of passage, faerie friends, and meaningful colors.
This is a helpful and affirming tool for Pagan families, as well as an appealing collection of subtle, educational light verse for their budding Wee Witch.
8" x 8" Ages 5–8.