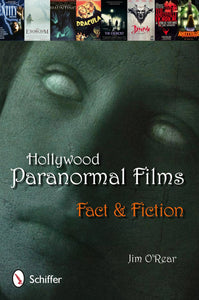 Hollywood Paranormal Films: Fact & Fiction
Delves into 10 blockbuster films, separating truth from fiction in horror entertainment. Through behind-the-scenes stories and paranormal case documents, compare and analyze evidence behind paranormal blockbusters, such as The Amityville Horror, The Exorcist, The Changeling, The Entity, and more.
Author Jim O'Rear has been involved in the entertainment industry for over 25 years as an actor, stuntman, screenwriter, and author. Also a paranormal enthusiast, Jim manages cases for The Hollywood Ghost Hunters and previously penned Tennessee Ghosts.
Paperback, 6"x9", color, 144 pages.