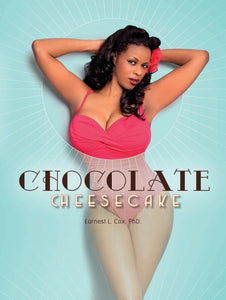 Chocolate Cheescake
Blending the style of the past with the women of the present, this book is a first-of-its-kind celebration of modern black pin-up beauty.
Black pin-ups existed during the Golden Age of Pin-ups. but like other black artists of the time, they often did not receive the same attention as their white contemporaries. Although still rare, modern black pin-up models are getting more attention thanks to models and photographers who understand that pin-up has evolved to include all backgrounds and ethnicities.
This new book shines the spotlight on ten of today's best pin-up photographers and their work with over 50 of today most beautiful black pin-up models. With images ranging from classic pin-up glamour to retro-inspired fetish photography, this collection of works shows the diversity of flavors found in contemporary black pin-up culture.