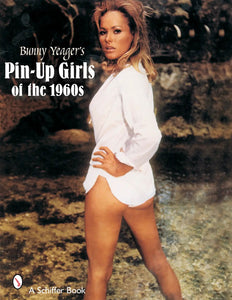 Bunny Yeager's Pin-Up Girls of the 1960s
Famed photographer Bunny Yeager presents the latest retrospective of her own work, revisiting the spirited, fun-loving women of the flower-power decade.
More than 230 color-packed images present 80 beautiful women, captured in the 1960s in a multitude of exciting locations, from natural surroundings with wild animals, to professional studio shots. Here are the pin-up girls who hung in school lockers, on garage walls, and in the hearts of men around the world.
Each woman exhibits her own style and intrigue, along with the aura and fashions of the '60s era. 160 pp.